Join the Black to the Future Action Fund Team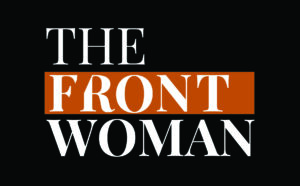 Campaign Field Manager (LA)
Black to the Future Action Fund is a 501(c)4 that works to make Black communities powerful in politics. We build capacity for communities to develop and implement solutions to our challenges and exercise full control over what happens in our communities. We advance policies that will improve the lives of Black people and strive to get Black candidates elected who share our values and will fight to enact policies that allow all Black families to thrive.
Black to the Future Action Fund is partnering with the Front Woman to engage Black voters in Louisiana. The Front Woman represents the many Black women that work in politics behind the scenes. They specialize in voter education, engagement, and turnout. Since their founding in 2020, they have won seven judicial races, two state legislative races, and won the race for Louisiana's 2nd congressional district with Congressman Troy Carter. The Front Wman has also participated in outreach and education efforts around reproductive rights and Covid-19 related issues.
The Campaign Field Manager will be carrying out the work of the Black to the Future Action Fund and will be supervised by the team at The Front Woman.
To apply, please email your resume and cover letter to info@thefrontwoman.com.
Position Summary:
The Campaign Field Manager will join us in building Black political power and mobilizing Black voters in the Louisiana Gubernatorial Race in Ouachita Parish (Monroe) and Caddo Parrish (Shreveport). You will lead a team that will be focused on two goals: listening to Black voters and mobilizing them to vote. We will connect  with Black voters at their doors, at festivals, during community events, and via phone calls and text messages in Monroe and Shreveport. We will engage with voters to learn what issues they find important and activate them to cast their ballots for candidates who prioritize the issues that matter most to Black communities. We are looking for candidates that live in Monroe. 
Campaign Field Manager (Monroe/Shreveport, Louisiana):
Pay:

$30/hour. This position is non-exempt. A mobile stipend will be provided for individuals who use their personal phone devices, and a travel stipend for drivers. This position does not include any additional benefits outside of those required by law.

Time commitment:

Up to 25 hours per week

Position type:

This position is part-time, temporary, and non-exempt.

Start Date:

July 24, 2023

End Date:

On or around November 10, 2023

Leadership opportunities available and potential to work on future projects
Core Responsibilities (Primary duties – not an all-inclusive list)
Campaign Field Manager 

M

eet with local partners in Louisiana and collaborate/ co-host local electoral events

D

esign and host community events in Ouachita and Shreveport, LA

D

evelop a volunteer recruitment plan to mobilize, educate and turn out voters

A

ssist the Field Director in hiring a canvass team for voter education, registration and making a plan to vote

C

oordinate and execute logistical operations of canvassing function including supervision of up to five canvassers, assisting with recruiting volunteers and canvassers and scheduling shifts

Work alongside your team in door-knocking, text-banking, and phone banking activities

Work with the Electoral Services Data Specialist and Field Director to coordinate canvassing locations to meet daily key performance goals

Inspire your canvassing team to hit daily lead generation goals that support the needs of Black Futures Lab's programming
Reporting Data

Id

entify communities to do deep and electoral canvassing, cut turf and manage and oversee the the Louisiana Every Action

A

ccurately track and record results of each interaction with a voter and or visit to a door in our voter database (MiniVAN)

Hold canvassers accountable for accurate tracking and collecting of data in our voter database

Work with the Electoral Data Specialist to generate daily and weekly reports that outline our progress towards meeting our goals.
Training and Development

Co-develop and facilitate ongoing volunteer/canvass training activities that are designed to improve canvassing skills and maximize the team's effectiveness and morale 
Qualifications:
A

t least one year of electoral campaign management experience

 

A

bility to relate to and connect with Black voters from varying backgrounds 

Prompt and

punctual attendance is expected for all appointments and shifts

Excellent

communication and listening skills and ability to effectively work with and relate to a wide range of individuals

I

ndependent and hard-working; could remain motivated even when faced with challenges

F

lexible, eager to grow, learn, and adapt to feedback

C

ommitted to social justice 

M

ust be able to stretch, bend, kneel, twist, squat, reach above or below the shoulder, push, grasp, and lift up to 20 pounds. Able to walk, drive, write, stand, and sit.

A

vailability to work evenings and weekends

V

alid driver's license and p

ersonal vehicle preferred 

N

o formal education is required
Requirements:
Lead and participate in orientation and ongoing training for canvassers hired in the region

C

onvey message to voters that is consistent with provided script

E

nter accurate and complete data into voter database (MiniVAN) daily

L

ead canvassing team in meeting individual knock and contact goals

A

ccess to a cell phone that is compatible with voter database (MiniVAN)

M

ust adhere to strict COVID and safety protocols 

Valid driver's license and proof of insurance required for drivers  
To Apply:
Please email your resume and cover letter to info@thefrontwoman.com
Black to the Future Action Fund contracts with Resilient Strategies LLC for backend and operational support including hiring and employment. Resilient Strategies is an equal opportunity, affirmative action employer. Folks who are queer, trans, non-binary, Black, Indigenous, people of color, disabled, parents, are/have been system-impacted, are immigrants, and anyone who has experienced systemic oppression and/or gender-based violence are encouraged to apply. Pursuant of the San Francisco Fair Chance Ordinance, we will consider qualified applicants with arrest and conviction records for employment.